I should have posted this at the beginning of April- but I just got the digital image from the publisher so I'm posting it now. Better late than never, I always say.
One of my images made the cover of Tails Magazine for April!  The editor picked this photograph of a golden retriever rescue named Simon.  I photographed Simon last year and he actually did walk over to this flower and give it a big whiff. You don't see that too often!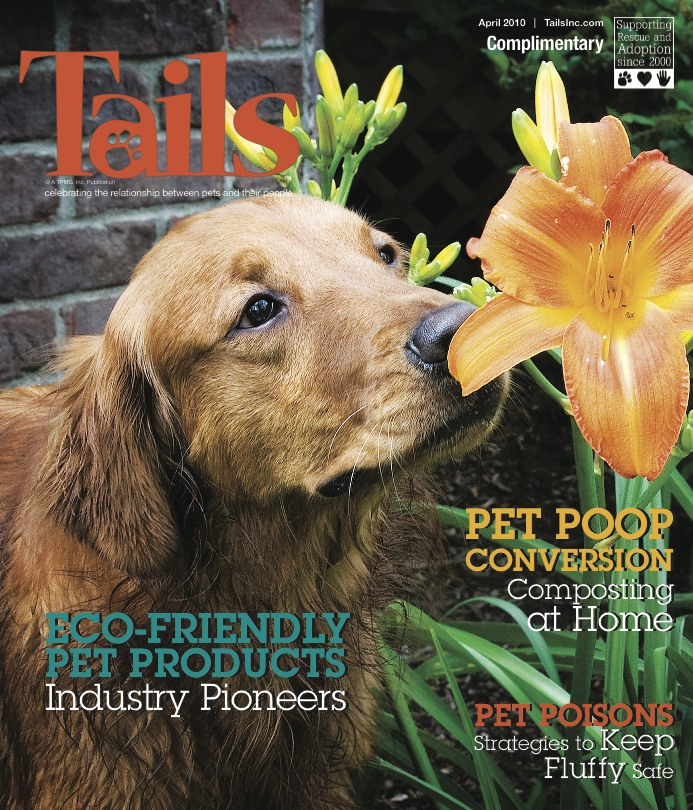 Simon is a sensitive little guy, as you can probably tell. His favorite pastimes are taking long walks in the woods and hiding in the bathtub. And, of course, he always takes time to smell the flowers.
Tails magazine is in most major cities across the nation and it is coming to Louisville in June!! I'm very excited to have it here. I think Ellen Degeneres is on the cover in June so look for it at your local Feeder's Supply and other stores. It will be great to have a pet magazine here- finally!