I don't think anyone was more excited about today's snow day than my son. It's funny how he doesn't ever get cold- he's probably been sledding for four hours straight!
However, in a close second to my son is my dog Daisy. She loves, LOVES the snow. It makes her so happy!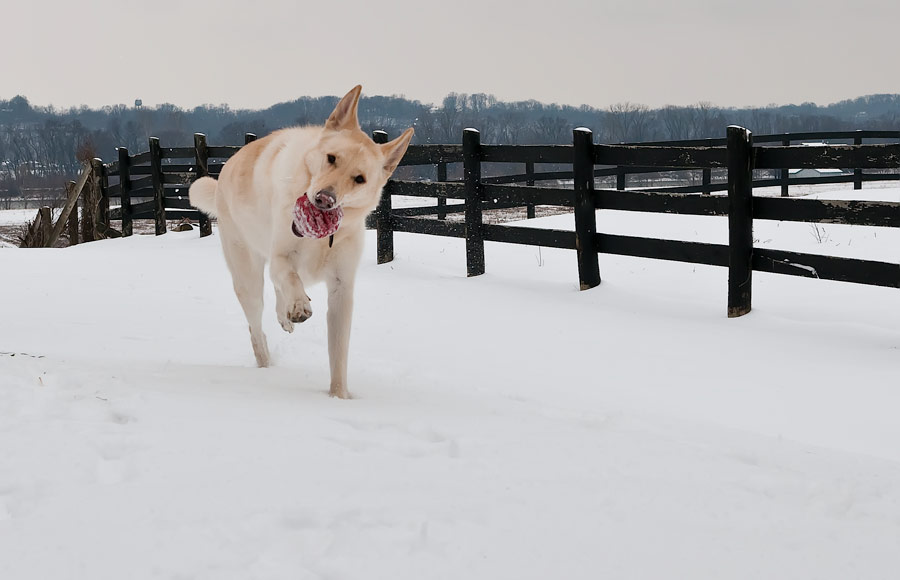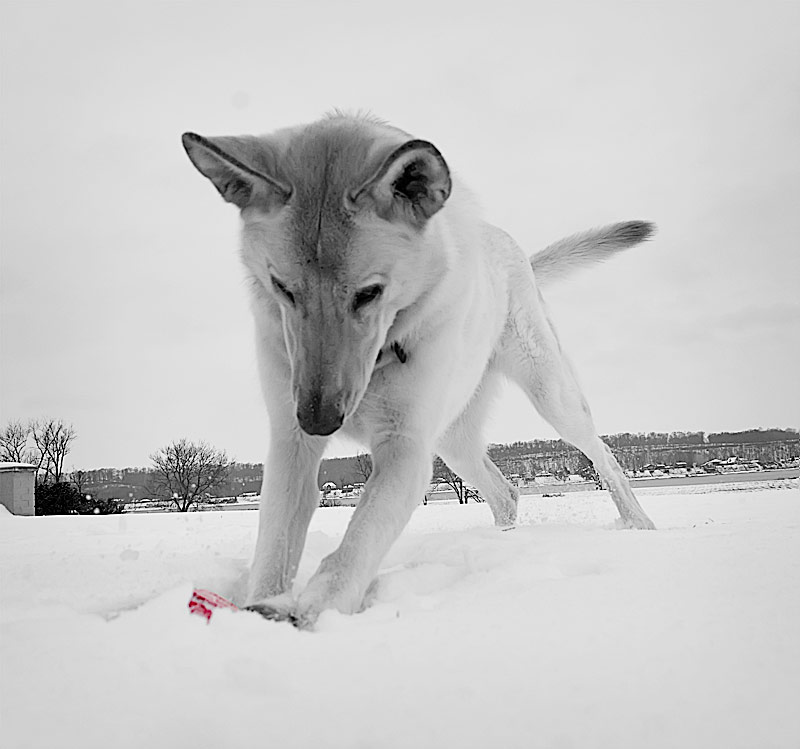 She's had that red ball since she was a puppy- it's her favorite thing in the world!
Little Henry- he isn't quite as overjoyed by the snow- especially since it's deeper than his little legs!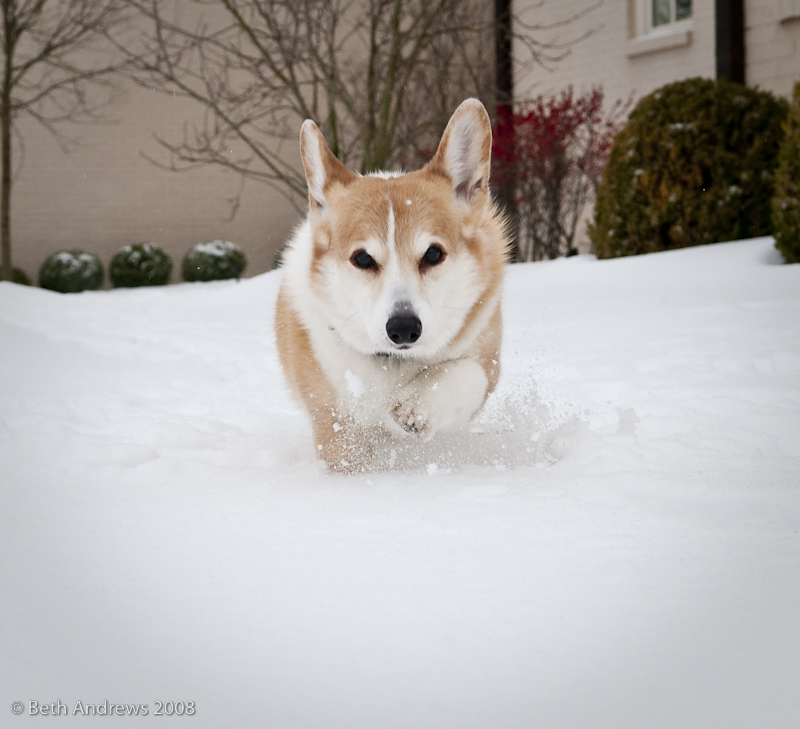 How cute is he? He tries so hard to keep up with crazy Daisy!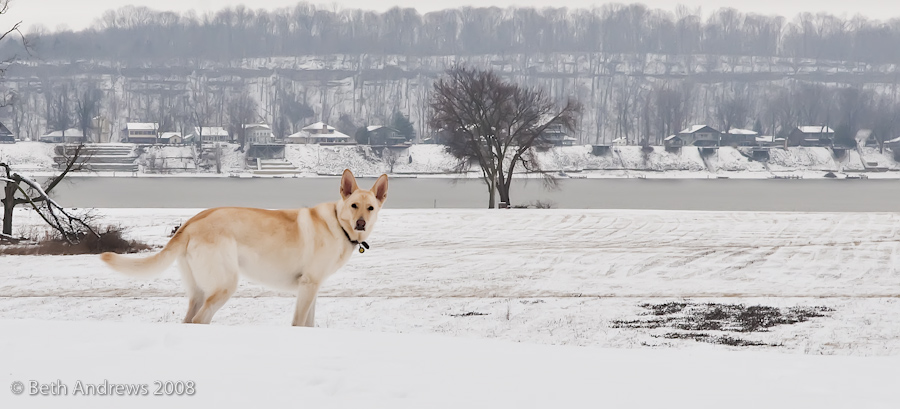 You gotta love a good snow!!  
And you've gotta love how I still haven't updated my copyright. Better go do that now, oops!