Mickey and Sissy are adorable chihuahuas who braved the cold today for their portraits! Luckily they had their warm sweaters on or they might have frozen. (I still can't feel my hands!)
Sissy is the most outgoing of the two- she is super funny and very easy to photograph because she is extremely attentive. And she's brave, too- I put her into a fountain and climbed a ladder to get this shot!  She wasn't even the slightest bit nervous!  :)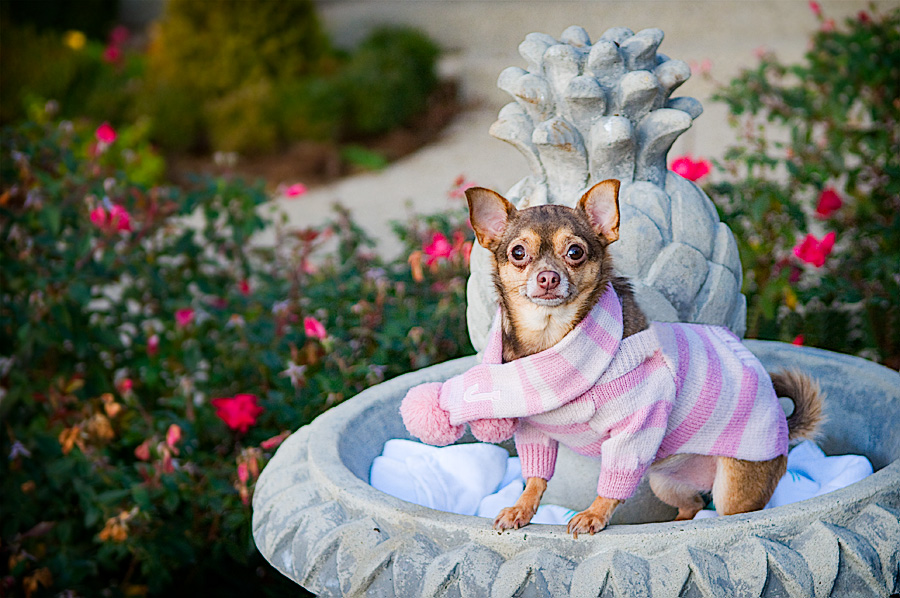 Don't you think she has the sweetest face ever? She is so precious it's ridiculous.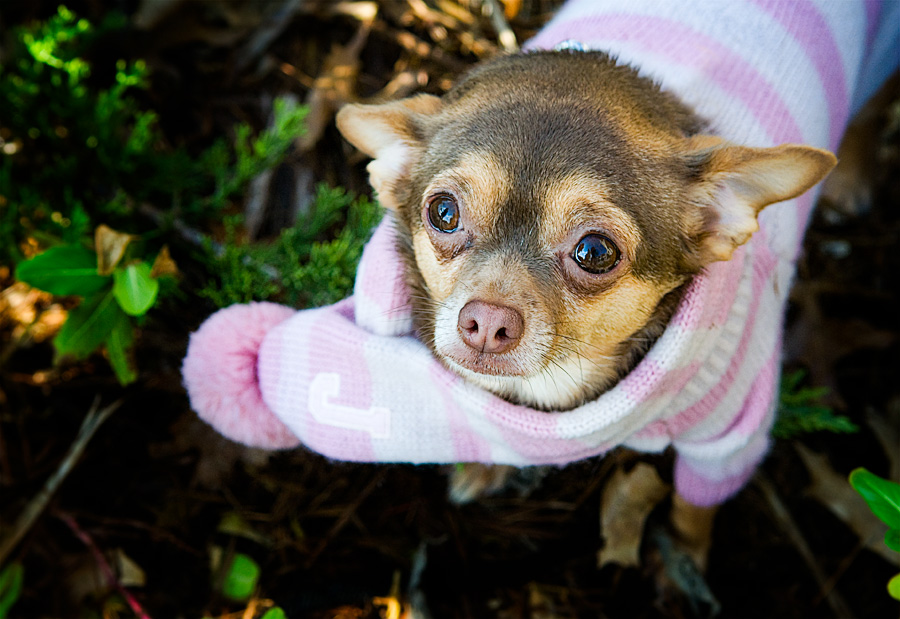 Mickey is kind of the opposite in personality. He's much more shy and reserved and I have a LOT of pictures of him not looking at me- but then he decided he really liked my dog noises and he perked up and we got some super pictures of him! 
He looks like the dog in the new Chihuahua movie- the one who saves the day!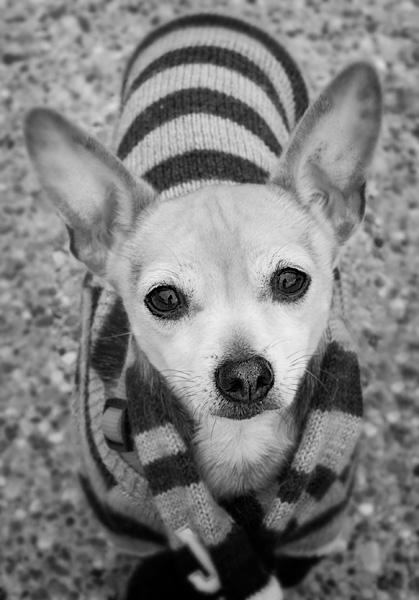 Mickey and Sissy are a wonderful pair of little dogs and I had a BLAST photographing them. And thanks to their human brother Darren who helped SO much with the shoot!